Upcoming Shows


Each Friday we will address a topic regarding Goddess-worship, Witchcraft, Paganism, and more. Our goal is to approach each topic with mirth and reverence; sharing our personal stories, experience, and wisdom. Listen in and be a part of a growing movement.

February 23rd - Goddess Hathor

On this episode we will talk about the Egyptian Goddess Hathor. We will share her stories, connect to her energy, and give you some tips and tricks on how to develop your own relationship with her.

March 2nd - God Shiva

We wade into the realm of the Hindu Gods in this episode. An introduction into Hinduism and the stories of Shiva.
The Goddess - She is Everywhere

Powered by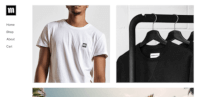 Create your own unique website with customizable templates.
Photos used under Creative Commons from judy dean, Arnie Sacknooson